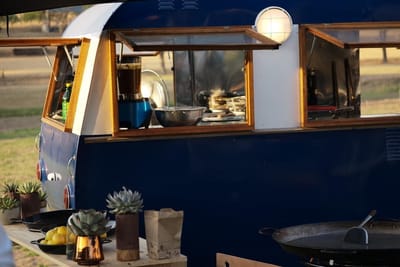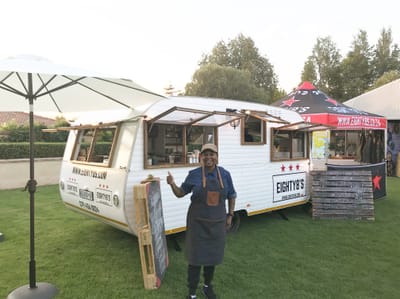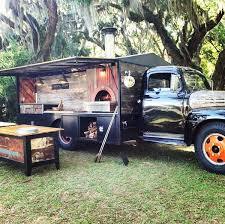 We offer an array of Food Trucks & Food Trailers for your event.

Jurgens 1974
Our very first Caravan, it is unique and a showstopper wherever it goes.

Jurgens 1969
Our Blue is our Grill Caravan. A custom made Argentine Grill installed on the inside where everything is cooked with fire.

Chevy 1946
Old beer truck, converted into a full function mobile restaurant offering : Pizza, Grill & Rotisserie.

Modern 2019 Trailer
Standard modern trailer capable to serve any event .