Recipe By Alexandre Torrao
Ingredients
x1 Line
Fishx500ml
Cooking oil ( Canola)
x1 cup of flour
x3 tablespoons fish sauce
x3 table spoons light soy sauce
x1 tablespoons of sesame oil
x2 limes x1 bunch leeks
x1 stem of ginger coarse chili flakes
x2 fresh chilis
Sea Salt
Black Pepper
Method
Step 1
Pat Fish dry, make 3 scores on each side , sprinkle with sea salt , black pepper, and chili flakes, while you do this heat up oil .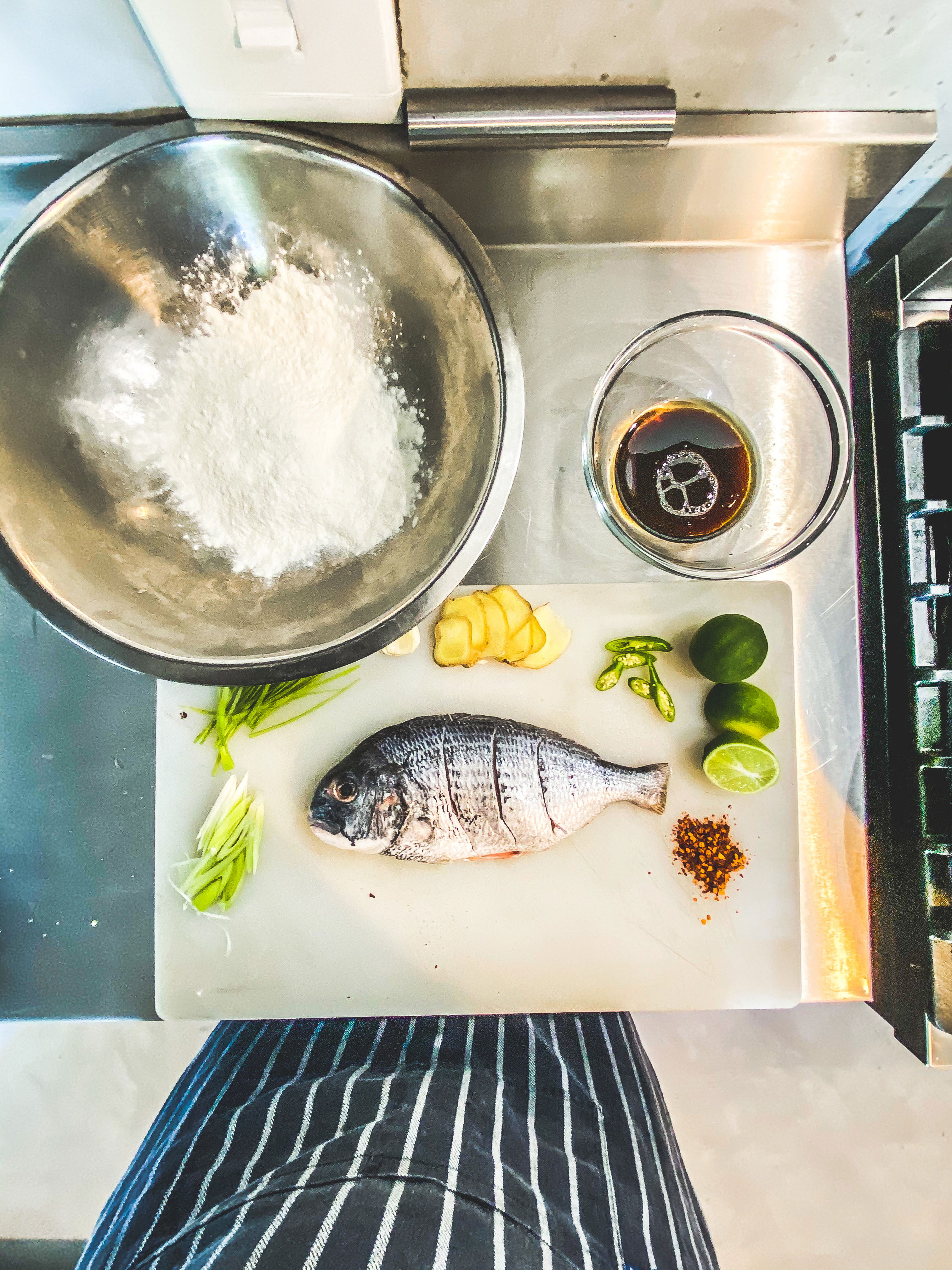 Step 2
Take fish and coat with flour, make sure to remove the excess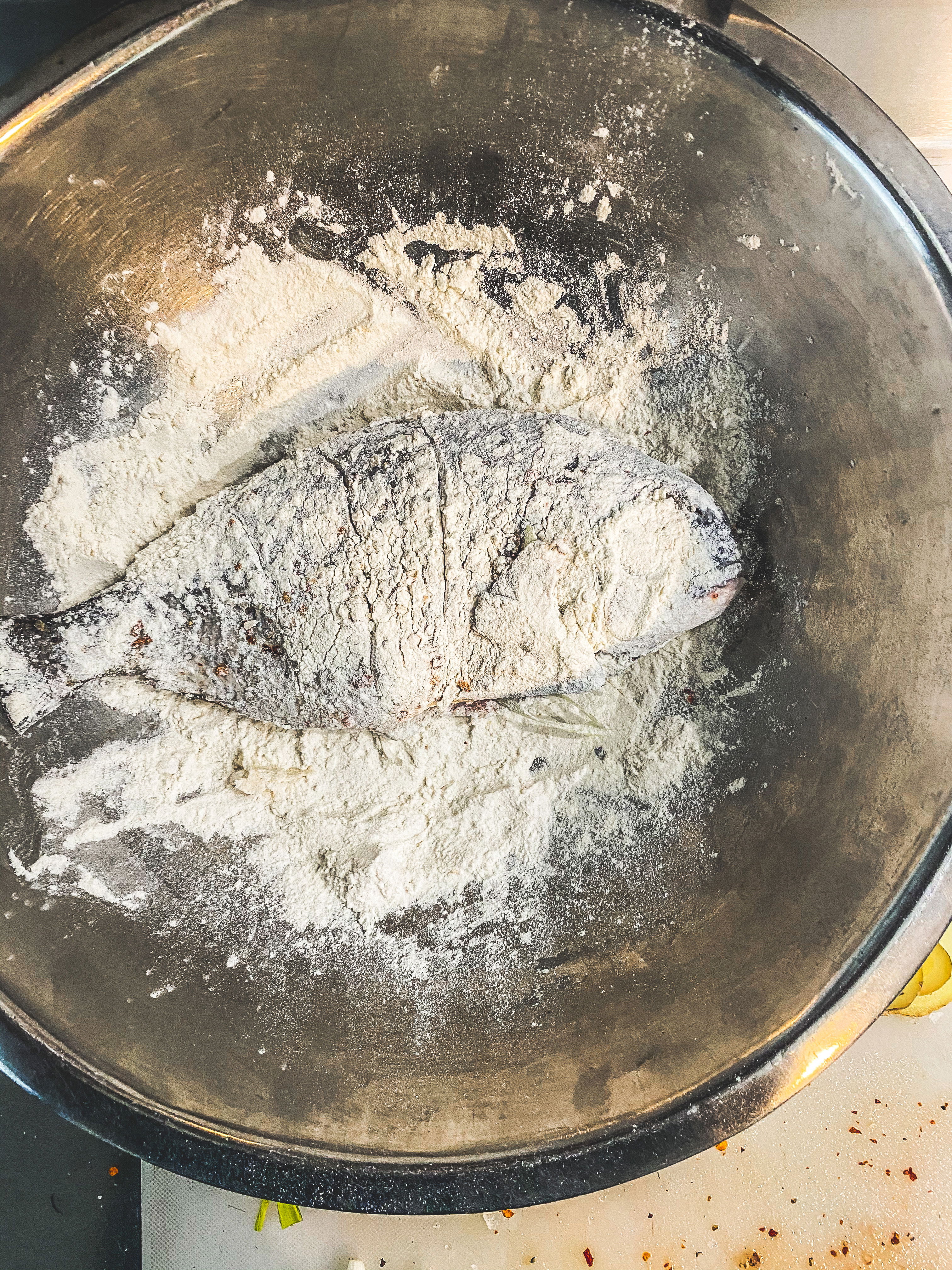 Step 3
Fry Fish whole for 4 minutes or until skin is golden and crispy, remove and allow to rest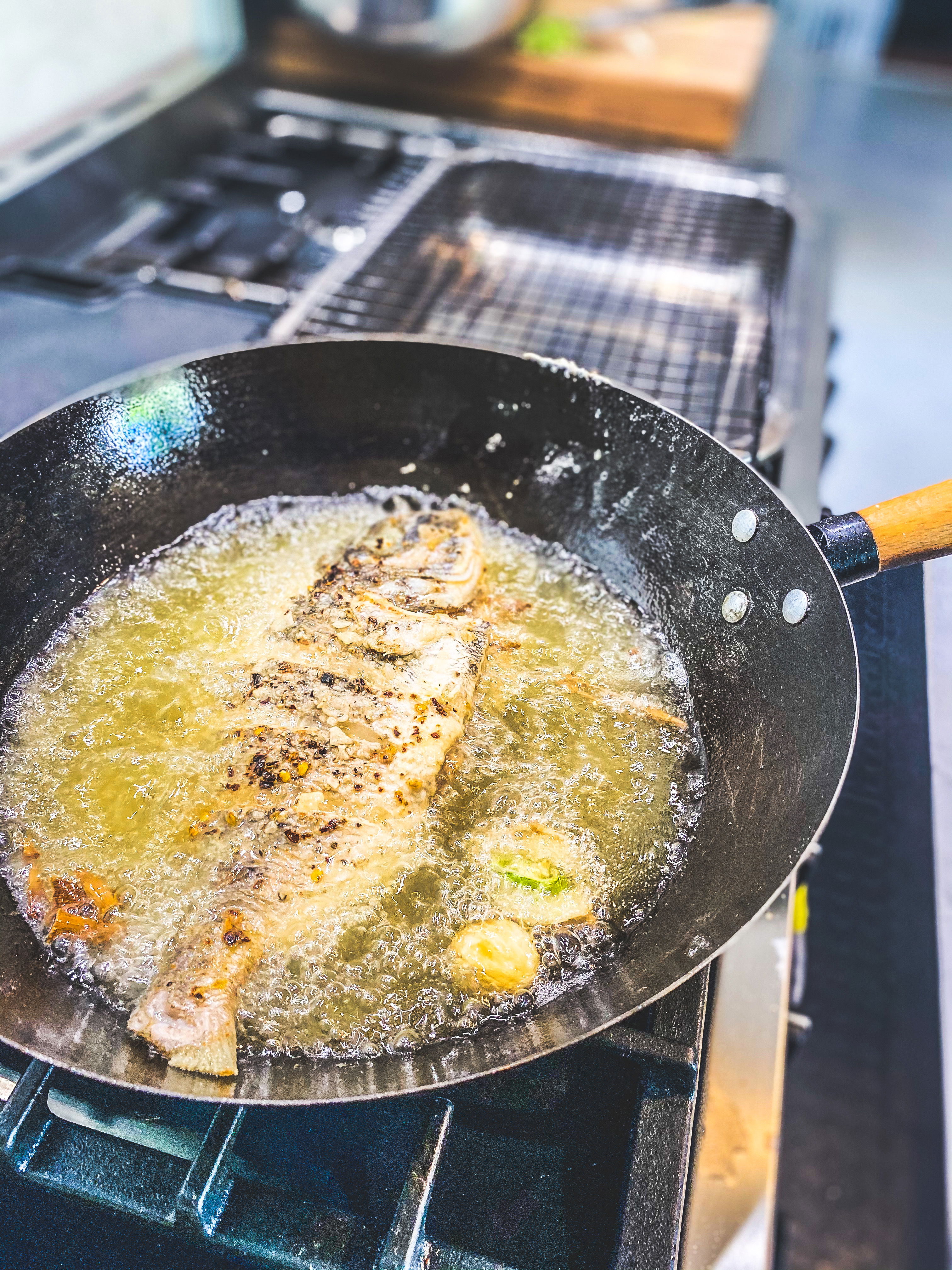 Step 4
Combine fish sauce, julienne leeks, coarse chili, sesame oil, juice of limes , ginger and make your sauce .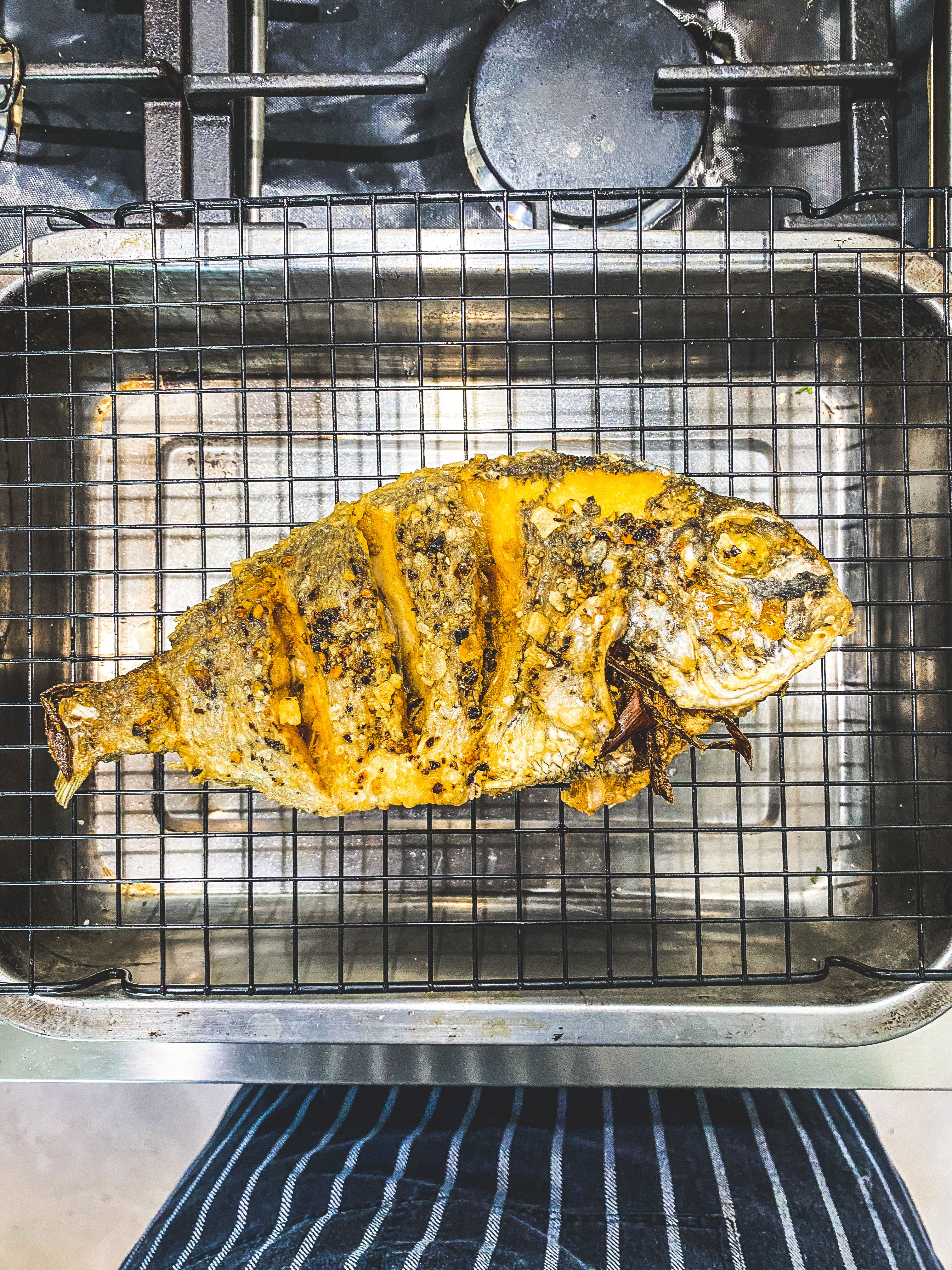 Step 5 Enjoy with a squeeze of lime .